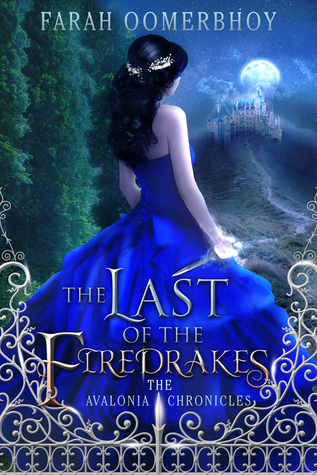 Series: The Avalonia Chronicles
Source: Netgalley
Format: ebook
Pages: 488
Genre: YA Fantasy
Rating: 5 Stars
Publisher: Wise Ink Creative Publishing
Release date: August 15th 2015
16-year-old Aurora Darlington is an orphan. Mistreated by her adopted family and bullied at school, she dreams of running away and being free. But when she is kidnapped and dragged through a portal into a magical world, suddenly her old life doesn't seem so bad. Avalonia is a dangerous land ruled by powerful mages and a cruel, selfish queen who will do anything to control all seven kingdoms—including killing anyone who stands in her way. Thrust headlong into this new, magical world, Aurora's arrival sets plans in motion that threaten to destroy all she holds dear. With the help of a young fae, a magical pegasus, and a handsome mage, Aurora journeys across Avalonia to learn the truth about her past and unleash the power within herself. Kingdoms collide as a complicated web of political intrigue and ancient magic lead Aurora to unravel a shocking secret that will change her life forever.
My

review

of

this

YA

fantasy

...
Aurora's loving adoptive parents die in a tragic car accident, she is then sent to live with her adoptive aunt & uncle. She is unloved by her new guardians, bullied at school and utterly alone in the world. That is until Aurora is whisked away to Redstone Manor on a spur of the moment "family trip" and unexpectedly thrust into the world of Avalonia. An astoundingly beautiful more vibrant world filled with magic. Oh I must mention, there's a map! I LOVE when there are maps in books! I am including the map down below.
Farah weaves together the two worlds beautifully, creating a completely original plot with a diverse cast of characters. Such fantastical world-building!
I've been waiting for a book like this!
You have characters ranging from basic mundane humans, mages, faeries, shape-shifters and everything in-between! Don't let the humans fool you though, they have plenty up their sleeves!
Oh the romance in this book! I have one word for you: RAFE! He's a very mysterious mage who quickly becomes a very important part of Aurora's life. I know as a reader I like to be surprised as I am reading so please do me a favor and JUST TRUST ME HERE, READ THIS BOOK!
I just loved Aurora's friend Vivienne, she doesn't miss anything! I think her and Erien, Aurora's cousin would make the cutest couple! I wouldn't mind seeing a Novella centering
on those two characters!
Above all else my favorite thing about this book is the astounding character development we get to see with Aurora. In the beginning she appears weak. In reality she's not weak, she is grieving and feels utterly alone in the world. This book shows us how important it is to have people in your life who love & support you. Family and friendships make us stronger. Aurora is such an admirable character, her thinking is wonderful, no matter what your race or class everyone deserves to be treated equally. I also like how she's not perfect, she's flawed just like everyone else.
I had a lot of fun reading The Last of the Firedrakes. While reading I thought "Wow I just love the place names in this book!" then a couple of pages over Aurora talks about how she just loves the place names too, I couldn't agree more with you Aurora! I will let you, the reader discover some of them for yourself as you explore the world of Avalonia throughout the novel. One other fun thing I found while reading, the extensive array of foods! Farah's descriptive detail made it to where I could practically taste & smell the dishes!
"I had to stop running. I had to turn and face my life head on." Aurora Firedrake
Without giving away too much, my favorite scene is a market scene that takes place in the middle of the night. Here's a descriptive quote for you: "We came to a large clearing, and the delightful sight left me spellbound. The forest was alive, radiant and subtly lit by pretty, different-colored lanterns hanging from the towering trees."
I would love to hear from you once you read The Last of the Firedrakes!
Map of Avalonia