Hello everyone! I hope y'all are enjoying the cooler weather, it's been pretty mild here until recently. I am a little late posting this tag, my schedule has been a bit hectic as of late. I just love the crisp coolness of Fall! I was tagged by Carla @ Lipstick and Mocha to do this tag!
C
runchy Leaves-
The world is full of leaves. Choose a book that has reds, oranges or yellows on the cover.
Tiger's Quest
I just love Colleen's Tiger's Curse series! Who doesn't love curses, adventure and romance?!? Here's the summary: Back in Oregon, Kelsey tries to pick up the pieces of her life and push aside her feelings for Ren. Kelsey Hayes's eighteenth summer was crazy. The kind of crazy nobody would ever believe. Aside From battling immortal sea monkeys and trekking the jungles of India, she fell in love with Ren, a 300-year-old prince. When danger suddenly forces Kelsey on another Indian quest, with Ren's bad-boy brother, Kishan,the unlikely duo begins to question their true destiny. Ren's life hangs in the balance--so does the truth within Kelsey's heart. Tiger's Quest, the thrilling second volume in the Tiger's Curse series, brings the trio one step closer to breaking the ancient prophecy that binds them.
Shades of Doon
I recently read this book, I love the cover! You can read my review
HERE
.
Summary:
After cheating death, Veronica Welling is determined to savor every moment in her idyllic kingdom with both her true love and best friend by her side at last. At the same time, Mackenna Reid is enthusiastically building her new life and a theater with her prince. But just as their dreams of happiness are within reach, the world Vee and Kenna have chosen is ripped away, leaving them to face their most horrific challenge yet—their old lives. Thrust out of Doon, the best friends are confronted with tormentors from their past and no way to return to their adopted land. When the MacCrae brothers rush to their rescue, the girls' situation turns from nightmare to modern-day fairy tale. But their happiness could be short lived: unbeknownst to them, someone in their closest circle is aiding the witch of Doon in her bid to destroy the kingdom once and for all.
F

all Storm
-The wind is howling and the rain is pounding. Choose your favorite book or genre that you like to read on a stormy day.
The tent scene made me think of howling wind and rain. I think I need to reread this soon!
Summary:"BELLA?" Edward's soft voice came from behind me. I turned to see him spring lightly up the porch steps, his hair windblown from running. He pulled me into his arms at once, just like he had in the parking lot, and kissed me again. This kiss frightened me. There was too much tension, too strong an edge to the way his lips crushed mine - like he was afraid we had only so much time left to us.

As Seattle is ravaged by a string of mysterious killings and a malicious vampire continues her quest for revenge, Bella once again finds herself surrounded by danger. In the midst of it all, she is forced to choose between her love for Edward and her friendship with Jacob - knowing that her decision has the potential to ignite the ageless struggle between vampire and werewolf. With her graduation quickly approaching, Bella has one more decision to make: life or death. But which is which? Readers captivated by Twilight and New Moon will eagerly devour Eclipse, the much-anticipated third book in Stephenie Meyer's riveting vampire love saga.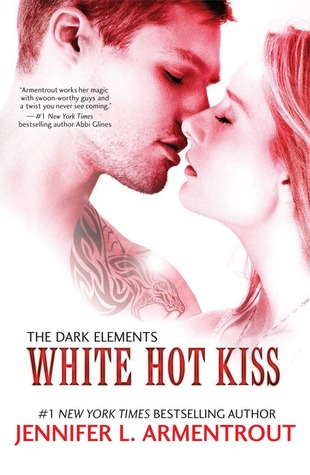 C

ool Crisp Air- What's the coolest character you'd want to trade places with?
I'd want to trade places with Layla from White Hot Kiss. Summary:One kiss could be the last. Seventeen-year-old Layla just wants to be normal. But with a kiss that kills anything with a soul, she's anything but normal. Half demon, half gargoyle, Layla has abilities no one else possesses.

Raised among the Wardens—a race of gargoyles tasked with hunting demons and keeping humanity safe—Layla tries to fit in, but that means hiding her own dark side from those she loves the most. Especially Zayne, the swoon-worthy, incredibly gorgeous and completely off-limits Warden she's crushed on since forever.

Then she meets Roth—a tattooed, sinfully hot demon who claims to know all her secrets. Layla knows she should stay away, but she's not sure she wants to—especially when that whole no-kissing thing isn't an issue, considering Roth has no soul.

But when Layla discovers she's the reason for the violent demon uprising, trusting Roth could not only ruin her chances with Zayne… it could brand her a traitor to her family. Worse yet, it could become a one-way ticket to the end of the world.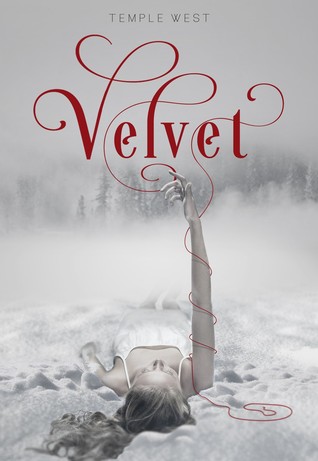 H

ot Apple Cider- What under-hyped book do you want to see become the next biggest, hottest thing?
I just loved the banter between Adrian and Caitlin in Velvet! Summary: First rule of dealing with hot vampire bodyguards? Don't fall in love. After losing both her parents before age seventeen, aspiring designer Caitlin Holte feels like her whole world has been turned upside down, and that was before the terrifying encounter with a supernatural force. Then, she learns that her hot bad-boy neighbor, Adrian—who might have just saved her life—is actually a half-demon vampire.
Suddenly Caitlin is stuck with a vampire bodyguard who feels that the best way to protect her is to become her pretend boyfriend. Trouble is, Caitlin is starting to fall in love for real, while Adrian can never love a human. Caitlin trusts Adrian to keep her safe from his demon father, but will he be able to protect her heart?
C

oats, Scarves and Mittens- The weather has turned cold and it's time to cover up. What's the most embarrassing book cover you own that you like to keep hidden in public?
Dearest Rogue
- I haven't read this yet, it's in my never ending TBR stack! Summary:
HE CAN GUARD HER
Lady Phoebe Batten is pretty, vivacious, and yearning for a social life befitting the sister of a powerful duke. But because she is almost completely blind, her overprotective brother insists that she have an armed bodyguard by her side at all times-the very irritating Captain Trevillion.
FROM EVERY DANGER
Captain James Trevillion is proud, brooding, and cursed with a leg injury from his service in the King's dragoons. Yet he can still shoot and ride like the devil, so watching over the distracting Lady Phoebe should be no problem at all-until she's targeted by kidnappers.
BUT PASSION ITSELF
Caught in a deadly web of deceit, James must risk life and limb to save his charge from the lowest of cads-one who would force Lady Phoebe into a loveless marriage. But while they're confined to close quarters for her safekeeping, Phoebe begins to see the tender man beneath the soldier's hard exterior . . . and the possibility of a life-and love-she never imagined possible.
P

umpkin Spiced Latte-
What's your favorite Fall Time comfort food or drink?
In terms of drinks I'd say a latte. Food, I love pumpkin pie! :)
Warm, Cozy Bonfire. Spread the cozy warmth! Who do you tag?