Eilean Donan Castle
I don't know what it is but Scotland has always intrigued me.If you're in the mood to travel to Scotland, maybe hang out with a highlander or two you're in luck! Here's my top recommended books based in Scotland! (with a highlander of course!)
So my first pick is a series:
Highlander series by Karen Marie Moning
My next pick, has a great mix of Scotland / time-travel & Maine. (For some reason I love books based in Maine too!) I've only read the first two books but they were great!
Pine Creek Highlander Series by Janet Chapman
My next pick shouldn't come as a surprise. I've only read the first three books in this lengthy series though. Although the second and third book in the series is good, Outlander (in my opinion) far surpasses them.
Outlander by Diana Gabaldon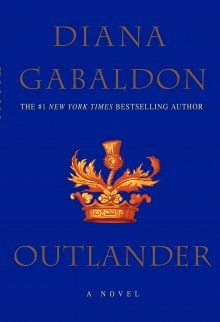 I've read the first two books in this next series, but a great story by Julie Garwood!
Highlands' Lairds by Julie Garwood
I love the overcast skies of Scotland w/ Eilean Donan Castle in the background!

Do you have any specific settings that your fond of in books? Let me know below in the comments! :)