"
Waiting On
"
Wednesday is a weekly event, hosted at
Breaking the Spine
, that spotlights upcoming releases that we're eagerly anticipating. Check them out for links to more blogs! :)
This week's pre-publication "can't wait to read"
selection is...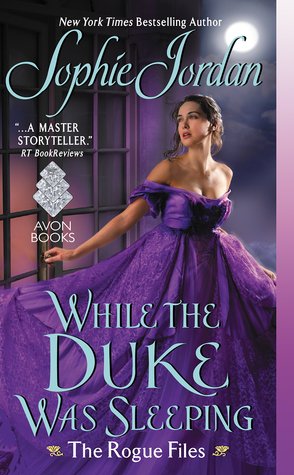 Sometimes the man of your dreams . . .
Shop girl Poppy Fairchurch knows it's pointless fantasizing about the Duke of Autenberry. Still, dreams can't hurt anyone . . . unlike the carriage Poppy spies bearing down upon the unsuspecting duke. After she pulls him to safety, the duke lapses into a coma and Poppy is mistaken for his fiancée. But one person isn't fooled: his arrogant and much too handsome half-brother, Struan Mackenzie. Soon Poppy isn't sure what she wants more . . . the fantasy of her duke or the reality of one smoldering Scot who challenges her at every turn.


. . . is not who you think.




An illegitimate second son, Struan may have built an empire and established himself as one of the wealthiest men in Britain, but he knows he will always be an outsider among the ton. Just like he knows the infuriating Poppy is a liar. There's no way the haughty Duke of Autenberry would deign to wed a working class girl. It doesn't matter how charming she is. Or tempting. Or how much Struan wants her for himself.
Publication Date: October 25th 2016
Publisher: Avon
Okay so I LOVE Regency Romance and am ashamed to say I've never read one written by Sophie! I read her YA series Uninvited and LOVED it!
Let me know what you're Waiting On Wednesday pick is below!